Shussai Gama Kiln
Shussai Gama Kiln, which is located in Izumo City, Shimane Prefecture, produces hand-made ceramic wares fit for everyday life. Its trademark deep blue color glaze is called "Shussai blue" and is loved all around Japan. The entire process from shaping the clay, to glazing, and firing occur at the kiln. Visitors are welcome to visit watch the potters at work at any time (except on Sundays and New Year's Day). The on-site kilns are fired three or four times per year; each time about five-thousand items are fired, which is a process that takes two whole days with the potters required to work through the night. Next to their workshop is a shop called 'Mujisho-kan' to display and sell their products. 'Mujisho' means everything is accomplished thanks to someone else's assistance and nothing is accomplished solely on your own. This word represents their working style; all the potters work together to make Shussai gama's ceramics.
The History of Shussai Gama Pottery Workshop
In the autumn of 1947, five young men grouped together to establish a pottery workshop. These young men were heavily influenced by the Mingei Folk-Art Movement, which was occurring at the time, to produce ordinary and utilitarian objects. In 1949 they named the workshop "Shussai-Gama" (Shussai-Krin), after the name of the area.   Today, around 10 potters, including the children of the founding members, continue the tradition of crafting simple and practical earthenware at Shussai-Gama, making a wide variety of products.
A large wood burning kiln, called a "Nobori-Gama" (Climbing Klin) in Japanese, is still used to produce over 5000 items of earthenware per firing. This traditional kiln is currently used in conjunction with smaller, kerosene kilns.   Shussai-Gama has been guided and influenced by Yanagi Sotetsu, a philosopher who was the leader of the Mingei Folk-Art Movement and Bernard Leach, a famous English potter, as well as many other great craftsmen, such as Shoji Hamada and Kanjiro Kawwai


Visitores can have a break over a cup of coffee during their purchases are wrapped.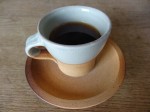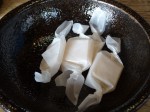 Event. "Noborigama, Fire Festival"
     (This event usually falls in November) 
Exhibition and Spot Sale (at a special price)
・Shussai-gama hand making experience   ・Music Concert, and more. 
Shussai Gama Klin
Display and Sales: Mujisho-kan
Opening Hours : 9:30~18:00 (Closed: Tuesdays, New Year's Day)
 [ Official (Japanese) ] 3368 Shussai, Hikawa-cho, Izumo-shi
Tel:+81 853 72 0239 Fax : +81 72 9219
Access : 6 km (10 min) by taxi from JR Izumo-shi Sta.
⇒Search route and timetable of on JR WEST
(*Please fill in "Izumo" as your destination station.)
11 km (20 min ) by taxi from Izumo Enmusubi Airport. View Larger Map