Mt. Sanbe

Mt. Sanbe, sitting in almost the centre of Shimane, is a scenic icon in central Shimane and belongs to Daisen-Oki National Park. It is recognized as active volcano, since its activity started 100,000 years ago. 
At the feet of the mountain, there are grassy plains spreading out all the directions. Obviously, Mt. Sanbe is just a perfect place for any outdoor activities, such as climbing, hiking, and cycling. There are a variety of routes approaching to the summit, so all climbing lovers from the beginner to experienced will have a great fun.
There are some onsen facilities as well in the south, so be sure to relieve your fatigue af the end of your active day.
North
Camping field and facilities of learning including Shimane Nature Museum of Mt. Sanbe, Sahimel are here in north area. 
Camping field provides a variety of lodging options, not only auto-camp field, cabins, as well as common kitchen and bathing facilities to make your stay comfortable. You can take your dog to stay with you and play on dog-run area.
East
The lift machine there takes you up to the observatory, where you will be choked up with the panoramic view. Lift is in operation during the period from April to November (out of service on every Tuesday).
West
The idyllic landscape of those cattle should make you feel at ease. Do not worry, cattle are clever enough not to chase after you over the fence.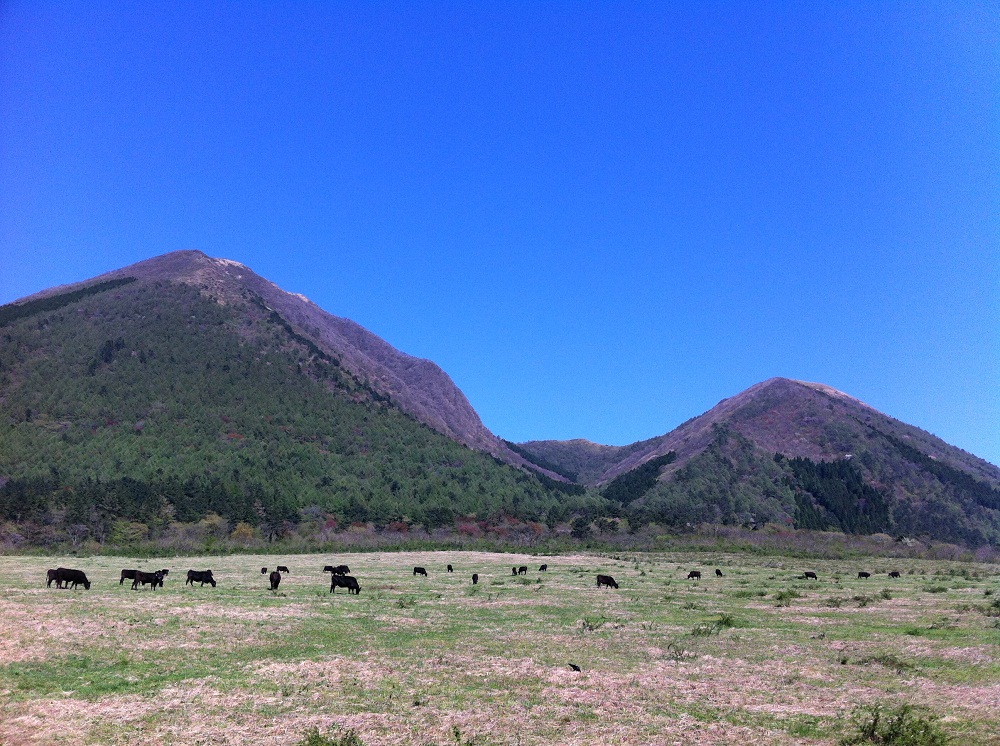 South and other 
There are more to see. In addition to onsen town in south, there is an interesting facility to show you the hidden, lost forest of Mt. Sanbe, The Sanbe Azukihara Buried Forest. Here you can see the trees from 4,000 years ago which had been buried and found in the ground as the result of Mt.Sanbe's volcanic eruption. 
Access to Mt. Sanbe
Take a local bus from the nearest JR station, JR Ohda-shi station
The bus runs heads for North area from the Ohda-shi station via West, South and East.
Approx. time required: West – 40mins, South – 45mins, East – 50mins, North – 1h