Tsuwano, the townscape of the old castle town
Tsuwano is an old castle town located at the western edge of Shimane. Surrounded by peaceful nature, visitors can have a relaxing time walking along traditional streets.
Honmachi's Stone Path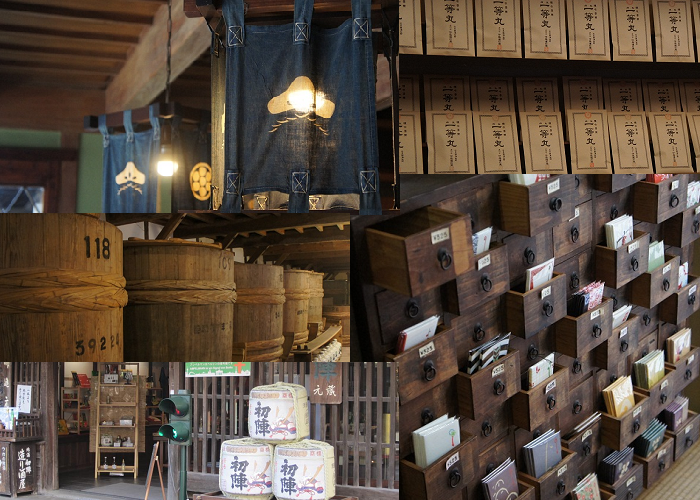 Located in the important traditional building preservation area, Honmachi's stone path has three sake breweries, about ten merchant houses which are designated as Tangible Cultural Properties. From breweries to art galleries and folk craft stores, there are many traditional Japanese buildings to be found here.
Tonomachi Street
 Tono-machi Street is the main street of Tsuwano Town. Traditional samurai residences and storehouses with white mortar walls stand tall  along both sides of the street, you will find the symbol of the town, koi carp of various colors swimming in the waterways.  It is especially beautiful in early June when irises (hana shobu flowers) bloom. You can also enjoy the night by viewing the illuminated scenery of the town from the end of May to the end of November.
Tsuwano Catholic Church
Tsuwano Catholic Church stands among the traditional historical buildings on this street. You will find this church very unique because tatami mats are spread inside for the visitor's prayer. On sunny day, it becomes so beautiful inside when the sunshine comes in through the stained glass.