Akiya Coast
In summer you can swim and camp here. It is also a good spot for fishing (many small fish hide under the rocks). There are many interesting plants growing along the coastline. I recommend a walk along the coast, and look carefully at the black and red rocks. Make sure you walk to the end of the track where you can see the "heart in the rock". This is a popular spot for ladies to visit – the power spot of Ama Town!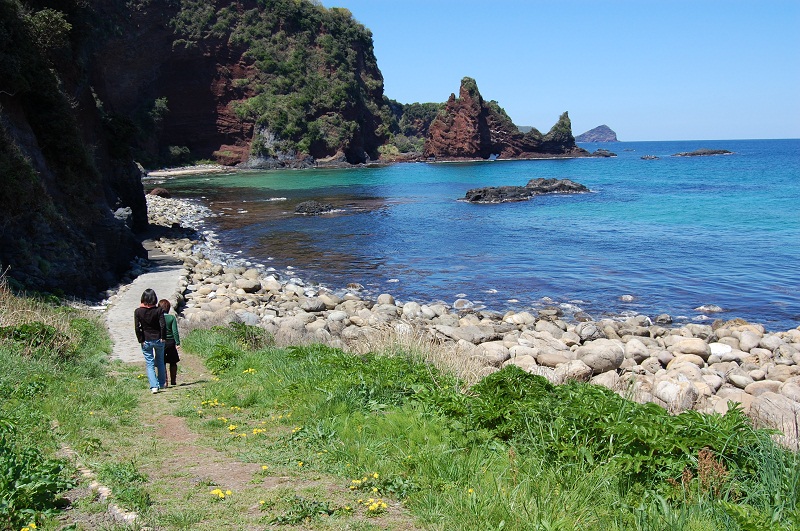 Address: Nishinoshima Town, Oki-gun [
map
] Access: 25 min by car from Beppu Port. Local bus (stops near Tsutenkyo Arch) available from mid-April to mid-October. Sightseeing bus (Japanese language only) also available.