=Report= Relaxing with Forest Therapy
While in Iinan-cho, we stayed at Mori no Su, a wonderful hotel in the middle of a forest. The facility is made of wood and really fit in with the relaxing atmosphere of the forest. Though we had a relaxing stay at Mori no Su, our relaxation continued the next morning with Shinrin Therapy, or Forest Therapy.
My colleagues and I were led into the forest, formed a circle and did some stretches before beginning our hike. After hiking a bit we were told to stand in a line, place our hands on the shoulders of the person in front, and close our eyes. It was pretty sudden and at first I didn't not know why they asked us to do it. However, once we started walking I realized what it meant. We use our eyes all day long, and they get tired. We are also used to the sounds of cars and the humming of electricity. However, while we walked with our eyes closed, we gave our eyes time to rest, and were able to experience the forest through our ears. The sounds of the nearby rivers, the chirps of the birds, the rustling of the leaves, and the buzzing of bugs formed a harmony of nature that a person from the city, such as myself, does not hear often.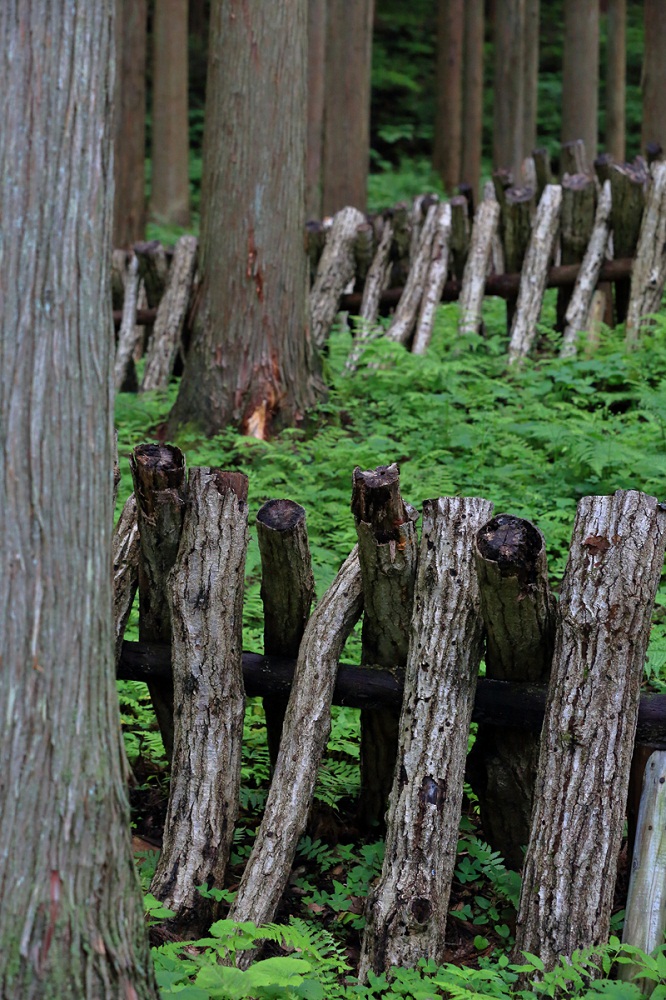 After that experience we were able to take a break and relax in hammocks set up between the trees. It was so comfortable that I almost fell asleep! Once that was over, we headed back to Mori no Su. It was a great way to start the day!
Written by Sondey Olaseun
This web page introduces the remarks and comments written by CIR (Coordinator of International Relations) of Shimane Prefectural Government who experienced Japanese Culture.