Horikawa Castle Moat Sightseeing Boat Tour
Horikawa sightseeing boat tour is an hour journey which goes along the castle moat of the National Treasure Matsue Castle. A small boat takes passengers around Matsue Castle and through the city's canals.
Along the way, passengers will pass under 16 bridges and some of them are low enough that the boat's awning must be lowered to pass. And passengers also have to get lower themselves, it will be a fun experience for all.
If you visit here in the cold season, you don't have to worry the coldness because Kotatsu heaters are placed in the boat during winter and passengers can literally experience the "warmth" of Japanese tradition.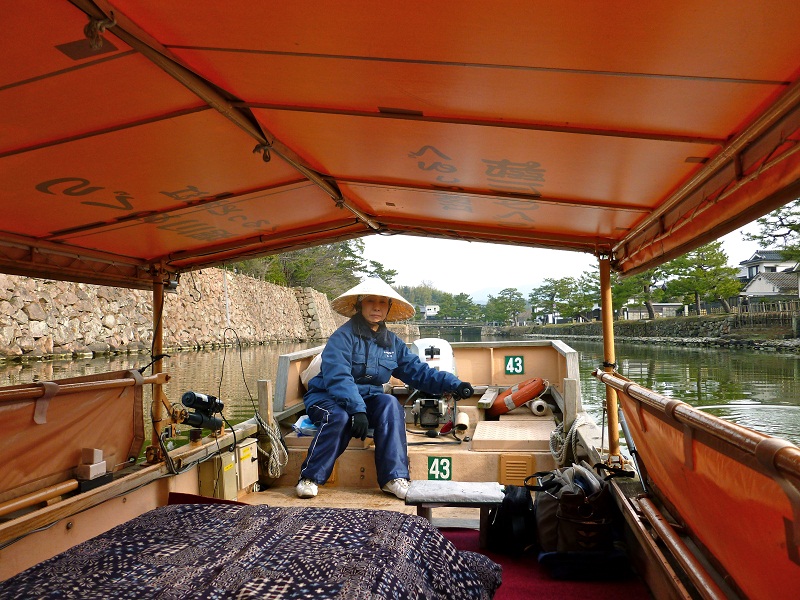 Information
Opening hours : Mar – Jun 9:00 – 17:00
              Jul – Aug 9:00 – 18:00
              Sep – Oct 10th 9:00 – 17:00
Oct 11th – Nov 9:00 – 16:00
                                   Dec – Feb 9:00 – 16:00
Fare: International visitors can get discount by showing passports at ticket counters.
*Discount has already been applied on the prices below.
Adult – 820 JPY
Elementary, Junior high school student – 410 JPY