[OKI Event] Gorei-furyū Festival (5th June every year)
At this spectacular festival, witness eight deity carrying sacred horses gallop up to the shrine right before your eyes!
Gorei-furyū is held by the Tamawakasu-mikoto Shrine as one of the three major festivals of Dōgo Island along with Mura-furyū held in Nakamura and Mizuwakasu Shrine-sairei-furyū held in Goka. The shrine is the main general shrine of the Oki Islands, and was constructed in a unique architectural style called 
Oki-zukuri
. The most exciting part of this festival is when horses carrying deities from eight different areas gallop up through the shrine gates ('Uma-ire-shinji' in Japanese).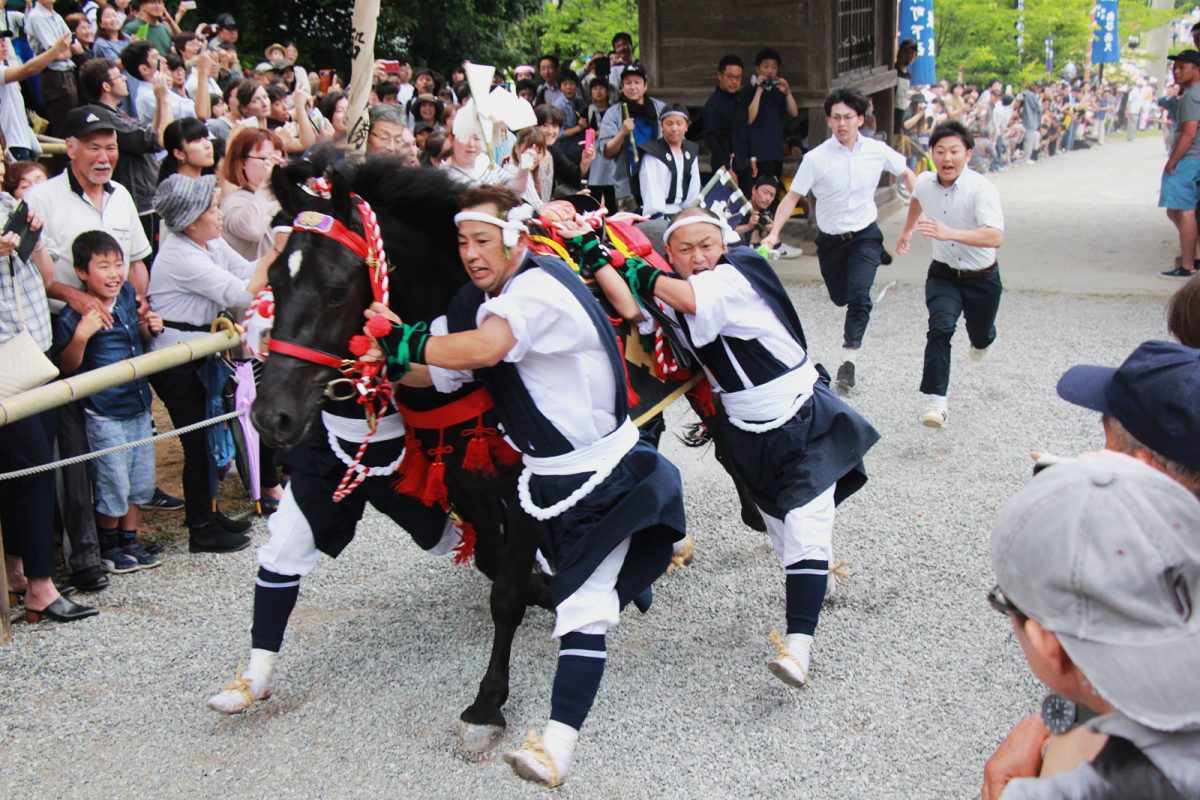 Important notice:
Do not cross the road while the procession is walking. Do not touch horses and people that are with them. They are believed to be servants of deities, that are carried by the horses. Do not stand behind a horse, due to the danger of being seriously injured.
Event Information
Date:
5th June 2019
Time:
10:00 Honden-sai (Urayasu-mai Shintō Dance) 11:00 A horse from Kamo area arrives at Tamawakasu-mikoto Shrine 14:00 Tōgō-sajiki, In front of public housings 14:30-15:00 Uma-ire-shinji (horses run through the shrine grounds) 15:00 Shinkō-sai, the processions depart from the shrine to Otoko-yama hill Taue-shiki (a rice-planting ritual) Yabusame (horseback archery) Shinme-keiba (horse racing)
17:00
End of the festival
Place:
Tamawakasu-mikoto Shrine
Access:
5 min by car from Saigō Port (Parking: Okinoshima Town Hall, Oki Culture Centre) By bus from Saigō Port, get off at "Yakuba-mae" and walk for 15 min
For more information
on
Tamawakasu-mikoto Shrine
For more information
on
Oki Islands