TOP 50 Japanese Gardens of 2019
Japanese Garden Rankings by Sukiya Living 
In December of 2019, the U.S. magazine Sukiya Living (The Journal of Japanese Gardening), has released its rankings for the years top 50 Japanese gardens. The magazine Sukiya Living was started in 1998 and is widely read across 37 English-speaking countries. The ranking is carried out as part of the Shiosai Project, which makes its selection of the finest Japanese gardens by focusing on the quality of the garden itself. International experts decide on their ranking by conducting surveys on more than a thousand gardens all over Japan.
Shiosai Project "The Japanese Garden Rankings of Japan"
Seven gardens from Shimane have been ranked in the top 50 Japanese Gardens of Japan.
↓↓↓Check the rankings below↓↓↓
 
The Sukiya Living Environment Rankings (presented December 2019)
Japanese Garden Rankings of 2019
And this year, for the 17th year in a row, Adachi Museum of Arts has been ranked as the No. 1 Japanese garden in Japan. In addition to being the No.1 Japanese garden in Japan, the Museum has also obtained three stars, the highest rank, from the Michelin Green Guide and the Guide Bleu Japon. The gardens have not only gained popularity domestically, but also internationally. 
https://www.adachi-museum.or.jp/en/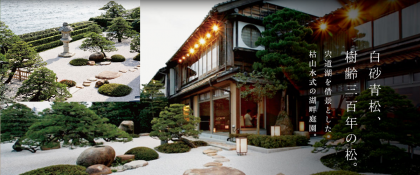 Minamikan is a ryokan located in an onsen resort in Matsue. Along the Ohashi river that leads to Lake Shinji, guests can enjoy the beautiful scenery of the sun setting over the lake.>>Click and see the sunset.
http://www.minami-g.co.jp/minamikan/18_english.php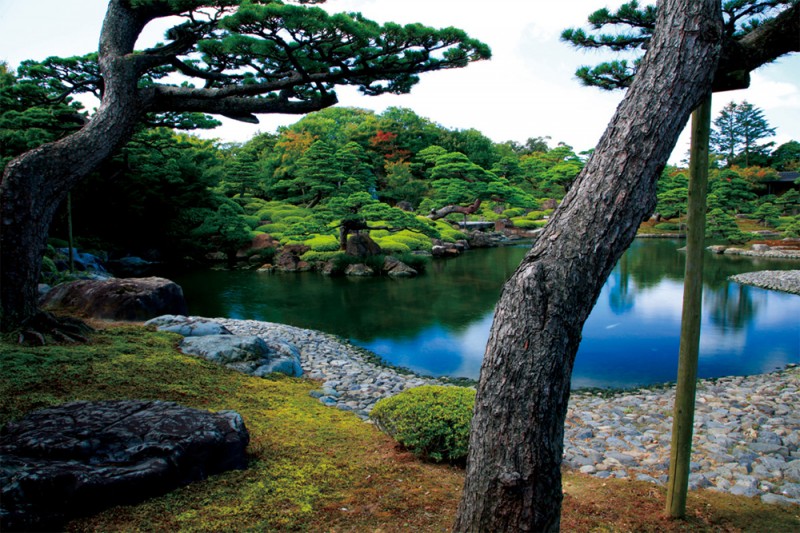 Yuushien Garden is one of the most splendid Japanese gardens with seasonal flowers, trees, ponds, waterfalls, and paving stones creatively organized over 40,000 beautiful square-meters. Visitors are free to walk around and enjoy the gardens at their leisure. Read more>>>
https://www.yuushien.com/language/en.html

Chorakuen is a ryokan located in Tamatsukuri onsen resort in Matsue.
No.29 Kokokuji Temple(康国寺) [map]
Dry landscape garden that was completed at the end of the Edo period. The garden is another good example of borrowed scenery as it incorporates the reservoir and mountain range behind the garden.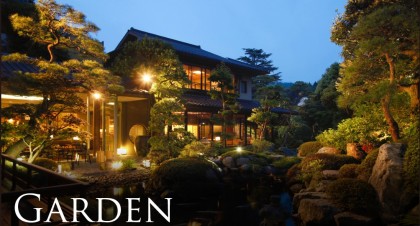 Kasui-en Minami is a traditional style ryokan located in a popular onsen resort, Tamatsukuri Onsen.
http://www.kasuien-minami.jp/english/index.html
Located within a 2 min walk from Adachi Museum of Art, this ryokan also boasts its own garden that made it into the top 50. As part of the ROSEN villa of Saginoyusou , enjoy the open-air onsen baths and relax in the quiet atmosphere of the area.