Izumo Taisha Grand Shrine
Izumo Taisha Grand Shrine, also known by its official name Izumo Oyashiro, is in the city of Izumo on the western edge of the Shimane Peninsula. As one of the most famous and most important shrines in the country, Izumo Taisha is visited by many people, both Japanese and international, every year.
According to the unique folklore, the myriad of gods around Japan all gather to this shrine to conduct meetings once a year. The origin of this folklore goes back to ancient Japanese mythology, but many visitors from all over the country come to pay a visit hoping for good fortune when the meetings occur.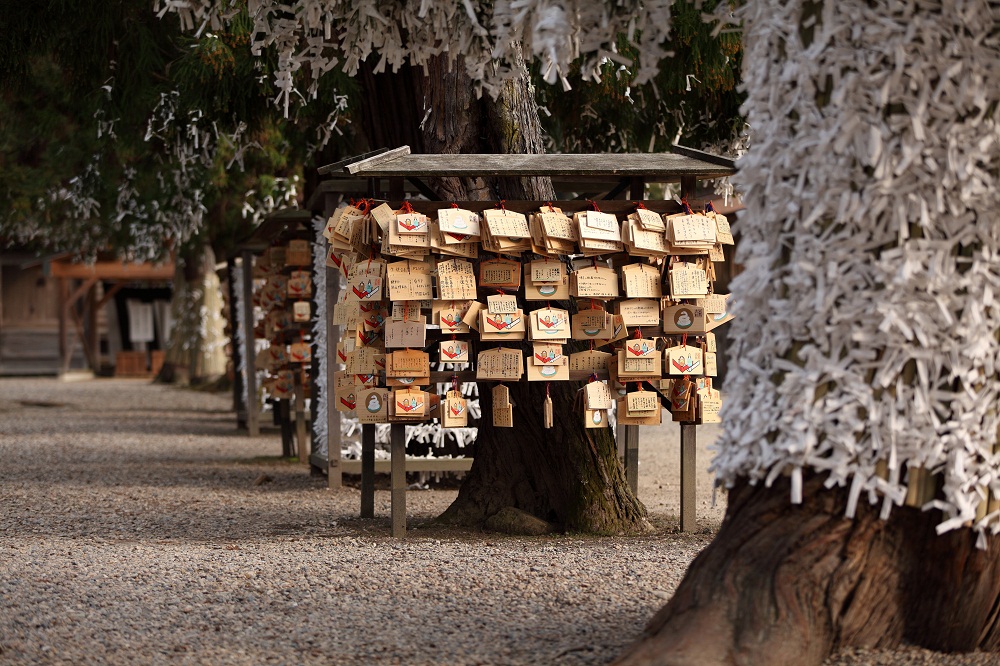 Access to Izumo Taisha Grand Shrine
1. From JR Izumoshi station 1-1. Take a route bus to (approx. 22 mins) 1-2. Take a train from Dentetsu Izumoshi station (Ichibata Railways) for Matsue Shinjiko Onsen station and change trains at Kawato station to Izumo Taisha Mae station (approx. 22 mins), and walk to the shrine (walk approx. 7 mins) 2. From Ichibata Railways Izumo Taisha Mae station 7 min walk from the station will get you to the front gate of the shrine 3. From Izumo Airport Take airport bus bound for Izumo Taisha (approx. 35 mins)