Spectacular Seasonal Sceneries in Shimane
Spring
Cherry Blossoms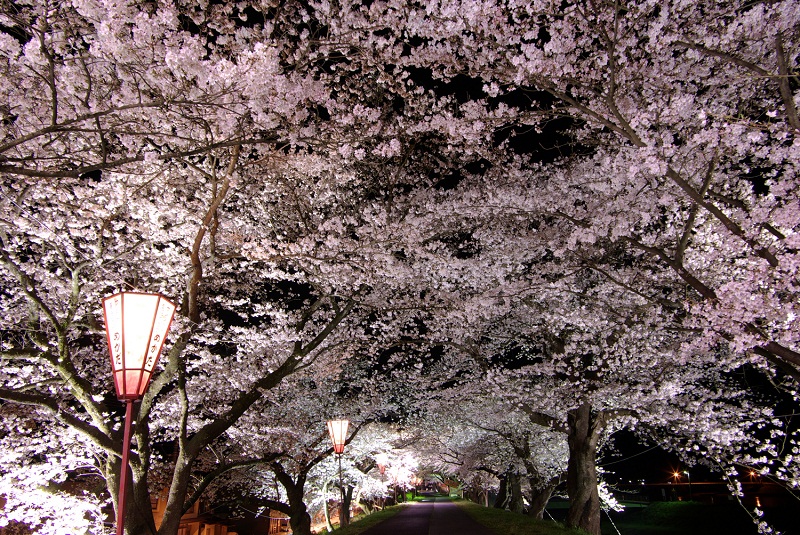 Spring spectacular cherry blossoms can not be missed in Spring of Japan. Blossoms can be enjoyed from the end of May to the beginning of April. We have one of the best 100 spots in Japan, so please click here and see the recommended cherry  blossoms viewing spots>>
Tulips
Every year in the middle of April, hundreds of tulips can be seen. The recommended spots are Tulip field in Hakuta (Yasugi City ) and Hikawa (Izumo City)
Hakuta tulip fields [map]
580 Higashi-mori, Hakuta-cho, Yasugi-shi, Shimane
Hikawa tulip fields [map]
Kasuga, Imazaike, Hikawa-cho, Izumo-shi, Shimane
Peonies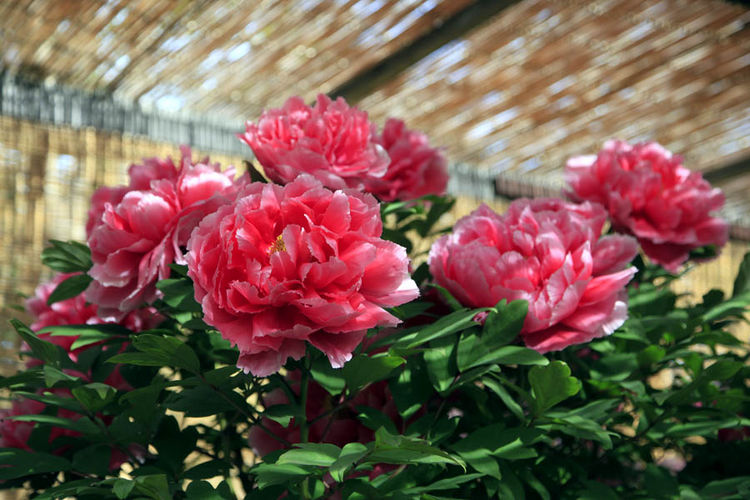 Peony is also one of the best spring highlights in Shimane. Especially on Daikonjima Island in Matsue city, where peony flowers are mainly produced, a lot of visitors come and enjoy the many kinds of peonies in full bloom during the peony season, which lasts from the end of April to the beginning of May.  On the island, there are several peony gardens and among all the gardens, the largest facility on the island is Yuushien Garden.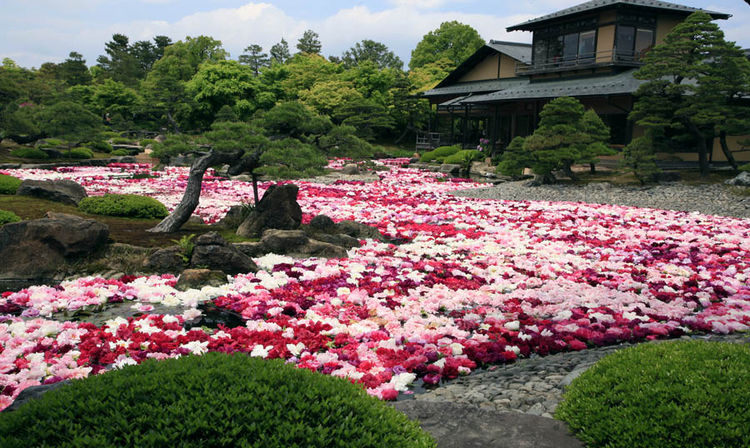 At Yuushien Garden, its spring highlight "the Chisen Peony" is open to the public from April 29th to March 6th (2015). As it can only be seen here, for only one week per year, a lot of people around Japan came to see this spectacle scenery. Read more about the Yuushien Garden>> 
Summer
Hydrangeas – Early Summer – 
Mid-July is the rainy season in Japan. Even if it rains during your visit, you can see hydrangeas in their full bloom. If you come in this season, please take a chance and visit Gessho-ji Temple, which is known as the hydrangea-temple. >>Read more
Lotus flowers at Kojindani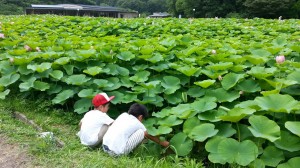 Lotus flowers at Archaeological Museum of Kojindani are impressive. The flowers can be seen from the end of June to the beginning of July, and a festival takes place in July every year.
Irises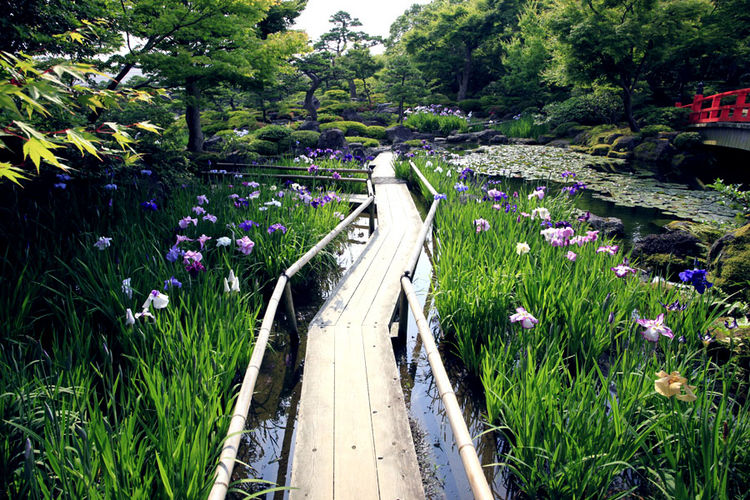 Iris are in full bloom in early June.
Irises (Hana-shobu flowers) bloom from the end of the May to the middle of the June. The picture above is irises at Yuushien garden. Irises in Tsuwano are also famous.
Fireflies – Early summer nights
It is a popular activity in Japan to go watch fireflies on early summer evenings. 'Hotaru-gari' in Japanese means to go firefly catching. However, it doesn't actually mean to literally catch fireflies; it means enjoying watching the fireflies lighting up the dark.  >>Click here and read more about firefly watching.
Fireworks and Festivals
 Fireworks coloring the nights and rows of night stalls can be said as the Japanese summer traditions. During July and August, summer festivals take place around the country. In Shimane, like other areas in Japan,  many people get together to enjoy traditional Japanese-style dancing, singing, fireworks, and delicious festival foods. >>Click here and read more about summer festivals in Shimane. 
Autumn / Fall
Autumn Colored Leaves
From the later November, leaves turn into spectacle autumn colors, there are many fall color spots in Shimane. Let's go out and enjoy autumn colors!  Click here and see more autumn colored leaves>>
Light up of the autumn colors
During the autumn color season, light up events take place to praise its beauty. >>Click here and read more
Winter
Snow
In winter, we usually have a lot of snow especially in mountain areas.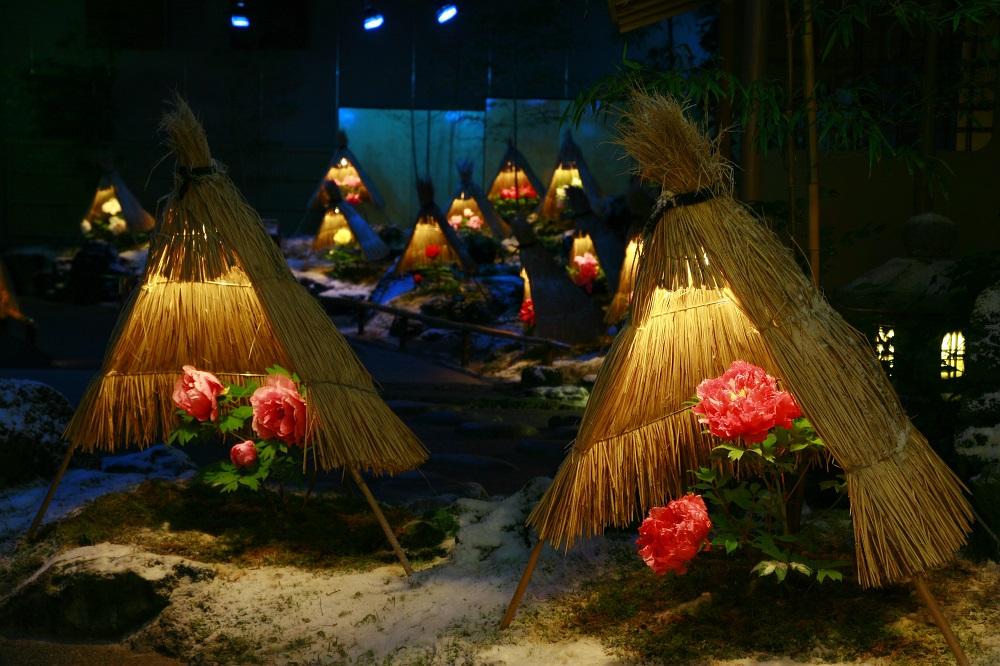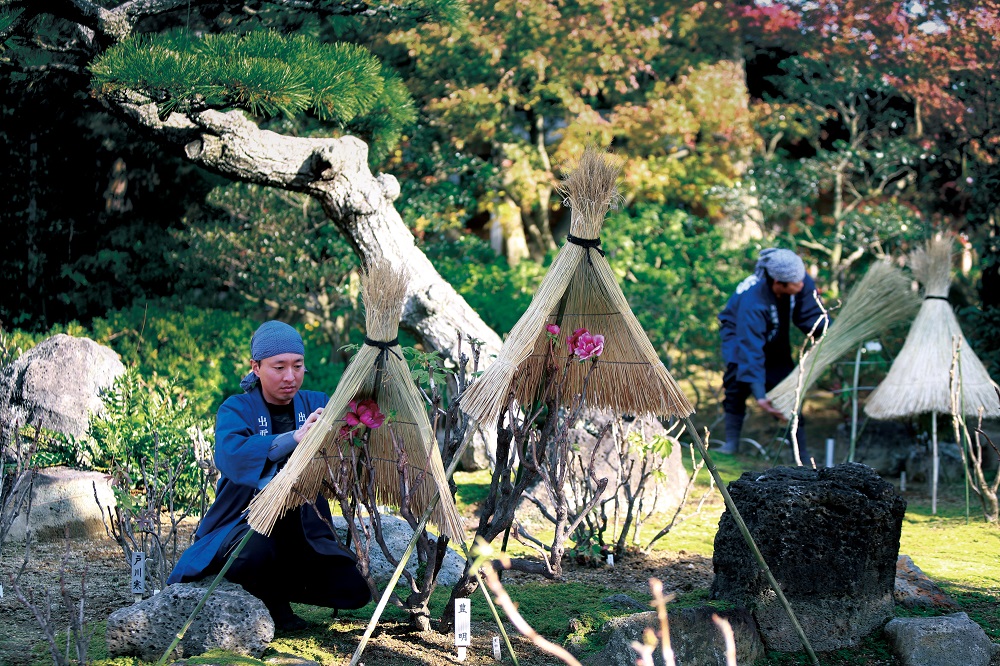 Peony is a flower of spring, however, visitors can please themselves with blooming flowers in a year around here in Yuushien.  Flowers protected with straw cover look even more frail and beautiful.
All Seasons
Settling Sun over the Lake Shinji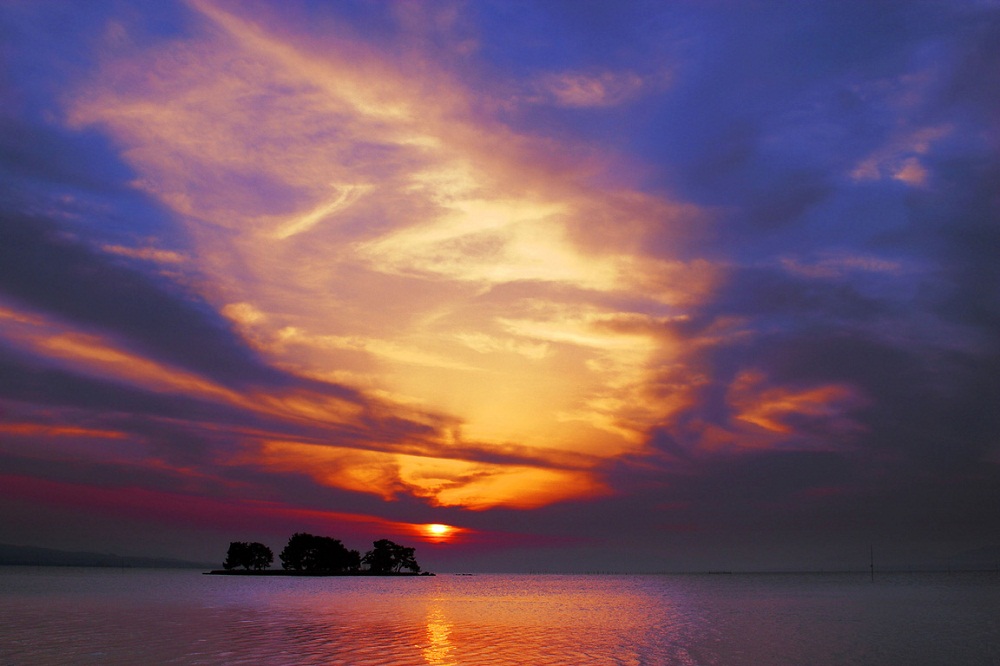 Outstanding sunset view from the lake-shore of Lake Shinji is one of the must-sees in Shimane. If the weather permits, you can see it in year-round, but it in autumn and winter is said to be especially stunning. >>Click here and see the sunset over the lake Shinji. 
Flowers at Vogel Park
You can enjoy a variety of flowers and plants at Matsue Vogel Park in Matsue City, blooming flowers can be seen in year-around.
Matsue Vogel Park Click here to see details